By the time my daughter, Aubrey, made her unexpected debut into the family, my resume as a proven MOB (Mother of Boys) was padded with 15 years of hard-earned, sweat-stained experience. Forget snakes and snails and puppy dog tails — I was capable of removing ground-in baseball dirt from my two sons' uniforms in a single load, able to distinguish the fine line between rough-and-tumble play and impending ER visit, and had even mastered ventilation techniques for transporting SUV loads of stinky teenagers to and from games.
But I had no idea of the experiences I would have missed out on, were it not for the addition of our surprise blessing. And I'm not talking about sugar and spice and everything nice. I mean:
1. Princesses, fairies and mermaids, oh my! As a mom who could recite in her sleep the names of every last Power Ranger and Teenage Mutant Ninja Turtle —not to mention a good dozen or so of Thomas' friends — I was completely unprepared for the elaborate line of nobles. How am I supposed to remember not just the name of each royal highness, but also her nemesis, godmother, gown color, palace, spell cast upon, and animal ally? Where are Leonardo and Donatello when you need them?
2. Twirling. Boys do not twirl. Why do girls twirl? How do girls learn to twirl? Is there a twirling gene? Are they born twirling? Maybe that was twirling I felt when my daughter was in utero.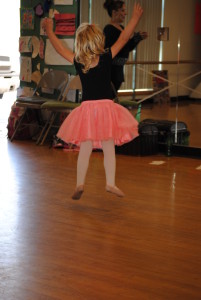 3. High emotion. Aubrey once dissolved in a pool of tears because I wanted her to wear a dress that didn't offer her desired level of … wait for it … twirl factor. This perennial sea saw of emotion prompts my husband to proclaim "She's … such … a girl!" at least once a week, his voice a precarious mix of awe and exasperation.
4. Glitter. Martha Stewart I am not. But you would never know that, based on the amount of glitter in my home. And sparkles. And sequins. And more glitter. Glitter is good.
5. Hair. As in, why does mine suddenly contain so much gray? Let's see, perhaps it's because I am the party responsible for Aubrey's post-bath tangle torture (interesting the way Daddy always magically disappears at the sound of draining tub water). Or maybe it's because, no matter how I try, my daughter is always the one stuck with the bad bun at the dance recital (how do they make those things look so easy on Pinterest tutorials?). Next time I'm just throwing a little glitter in it and calling it a day.
6. Pink. Back when I was just a MOB, I swore if I ever had a girl, I'd never be one of those moms that went all-out pink. Yeah, let me tell you how that worked out for me (insert eye roll).
7. Eye rolling. I don't know where she gets that!
8. Glamour shots. With my boys, getting them to slow down just enough to hone in with my sports-mode shutter speed was my greatest photographic challenge. Not so for those born of the double X chromosome. How is it that by age 3, girls inherently know how to stop, drop and pose — with the signature hand-on-hip and head-slightly-cocked to the side, no less? We don't keep up with a single Kardashian, and yet Aubrey (and all of her friends) manage to mug for the camera like they're strutting a Fashion Week runway.
9. Did I mention high emotion? Aubrey is capable of decelerating from this-is-the-very-BEST-day-EVER-in-the-whole-wide-world-I-love-you-SO-much-Mommy to retched, writhing, waterworks in just under 3 seconds flat. It's rather oppressive … err, I mean impressive.
10. Ponies. What girl doesn't love ponies? When not twirling around the house, Aubrey gallops.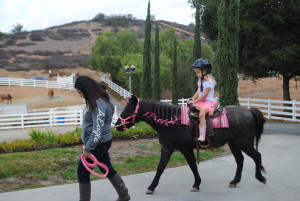 11. Elaborate parties. With boys, it was easy. Just set free the testosterone- teeming toddlers at a neighborhood park, sugar them up with a slice of Batman cake, and send them on their merry way. Success! Parties for the other gender tend to be more intricate. First, you need a theme (think ponies, princesses, or just plenty of pink). Next, for best results, supplement said theme with live visitors (we've had the pleasure of rubbing elbows with Ariel, Cinderella and Elsa on this year's party circuit alone, not to mention corralling two real ponies for Aubrey's 4th birthday). Bonus points for corresponding cakes, party favors and gift bags.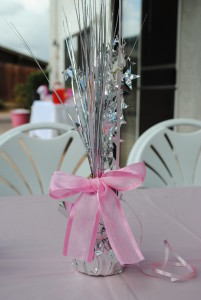 12. Endless debate. When you tell a boy to do something, they either comply (like my eldest tended to) or defy (as his younger brother perfected into an art form). Girls? They want to deliberate and dispute every last detail. I can't tell you how many of my requests to Aubrey are met with a "But Mommy…." only to end 15 minutes later with a resounding "Hmmmph!" (Followed by the obligatory stomping of feet; what I wouldn't give for a little twirl right about now.)
13. Disney Princess Palace Pets. I dare you to say that three times fast.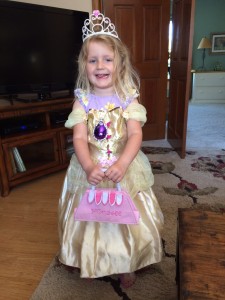 14. Insect aversion. I won't share the details of what my boys used to do with the bevy of bugs they captured. But on more than one occasion, Aubrey's unexpected shriek of "BUUUGGGGGGG!!!!!!!" has caused me to literally drop whatever I was holding and race toward the scream, certain that she was being dragged by (tangled) hair at knifepoint by some random intruder in our backyard. Nope, just a microscopic creeper sighting, invisible to the 40-year-old eye.
15. Gaining a pint-size BFF. My baby girl is just 4, which means I still have a few precious years to savor before venturing into the mysterious yet daunting tween period, which promises to ultimately give way to the abyss of teenage horror. But today, I'm her idol. Today, she thinks I'm the coolest mom on the planet. Today, she loves me "to infinity plus 100." Today, we are best friends.
So rather than consider whether we will one day be forced to endure the historically tumultuous mother-daughter relationship, I choose to remain blissfully ignorant of what the future may hold. For now, I'm joining Aubrey on this roller coaster of emotion with my arms thrown high in the air. And twirling every chance I get.